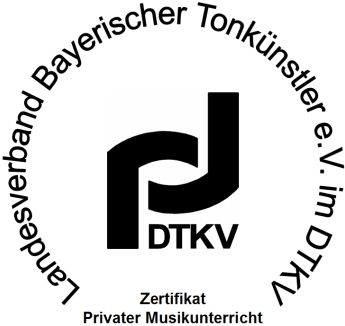 Dipl. Musiklehrerin (music-teacher) for piano Cornelia Kohler
- Member of the German association of musical artists (Tonkünstlerverband) with certificate -
At the age of 5 (1988) I started playing piano and visiting high-quality piano lessons regularly.
Later I participated at several piano competitions, e.g.:
1996:
"Jugend musiziert" Niederbayern 3rd price – piano solo
1997:
"Jugend musiziert" Oberpfalz 2nd price – support for singing
1997:
"Classica Nova" – international competition in Hannover
1998:
"Jugend musiziert" Niederbayern 2nd price – piano solo
1998:
"Jugend msiziert" Oberpfalz two times 1st price – support and duo with viola
1999:
"Steinway-Piano-Competition" in Hamburg
2002:
"Jugend musiziert" Niederbayern 1st price with forwarding to the Land-competition – piano solo
2002:
"Jugend musiziert" Landeswettbewerb (Land-competition) Bavaria 2nd price – piano solo
During my schooldays as well as during my studies I already taught some stundents in playing piano. Already at that time I felt at least the same amount of joy and dedication in teaching piano as in my numerous own concerts.
Since then I concentrated my whole attention to the specialized, professional career as a piano teacher, in order to be trained and skilled in an optimal way to offer the best possible quality of piano-education for my students.
For my matriculation in 2002 I've chosen music as a main course at the Domspatzen-Gymnasium (high school) in Regensburg. During that time I successfully passed the tests at the Hochschule für Musik Nürnberg-Augsburg and at the Hochschule für Musik Würzburg.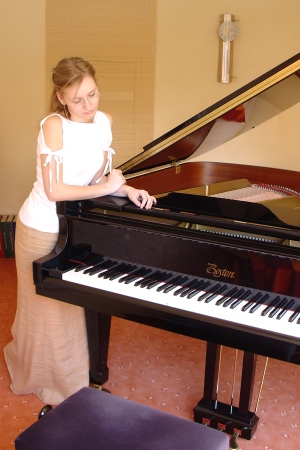 2000:
Finishing the piano course at the Tschaikowsky-academy for music at Prof. Valeri Chkaroupa (Musikhochschule Jekaterinburg) and participation at the academy's opening concert in Regensburg.
2001:
2003:
Participation at the pedal-course of
Prof. Karl Betz
(Musikhochschule Würzburg) in Nuremberg. Besides important aspects of pedalisation for pianists, the pedal-usage during piano-lessons played a major role.
From October
2002
to July
2006
I studied music education with chief subject piano at the
Hochschule fuer Musik Nuremberg-Augsburg
(university) by
Prof. Gabriel Rosenberg
.
In the scope of my study I participated in two practical courses at the municipal music-school of Nuremberg in March/April 2004 and in March/April 2005.
In July 2006 I passed my diploma examination as a music teacher with chief subject piano.
I was honored with the award for extraordinary achievments in the course of studies music education with chief subject piano of the Hochschule fuer Musik Nuremberg-Augsburg in December 2006.
My lessons conform quality criterias of the German Tonkuenstlerverband (association of German musicians and music-teachers) and have been certified in February 2007.
On May 30th 2010 I attended the workshop as well as the master class of world-renowned star-pianist
Lang Lang
at Berliner Philharmonie.
Lang Lang is by far the most popular pianist of our times and is celebrated worlwide as a "pianist of the century" also because of his unrivaled effortlessness and enjoyment in playing piano. Such master classes, concerts and personal encounters are besides the pure
skill enhancement
also an
inspiration
for my piano lessons.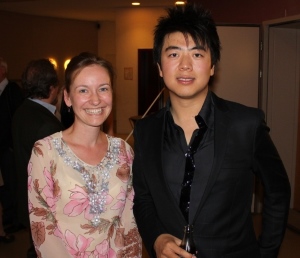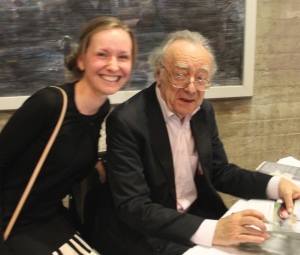 Recently on March 14th 2014 in Regensburg I had the chance to meet world renowned pianist
Alfred Brendel
during his lecture.
After his retirement from concerts in 2008 he is still active as a writer and his lecture "A Pianist's A-Z" with musical examples was an exciting and valuable training for every pianist and piano teacher.
From July/28th to 29th 2018 three of my students, Hanna Rippel, Emma Weigand and Helen Walz, participated at the 2nd C&W International Music Competition - a Chinese-German music workshop and international competition in partnership with the Hochschule für Musik und Theater Munich.
I feel very honored that I received the
"Excellent Tutor Award
for my pre-competition preparation and piano lessons.