Piano lessons at Klavierschule Markt Bibart
Modern, effective & professional methods make it easy to play with the black and white keys.
The lessons include the following components e.g.:
Fantasy and creativity (composing, improvisation)
Create and interpret (stylistic education)
Note reading
Playing by the ear
Playing from written music / playing from memory
How to handle the instrument (technic)
Imaginative faculty (experience in sound, playing and reading)
Theory work
Correct and effective rehearsal as well as optimal physiological piano playing
...and comprehensively prepares for a further study of music at
university
.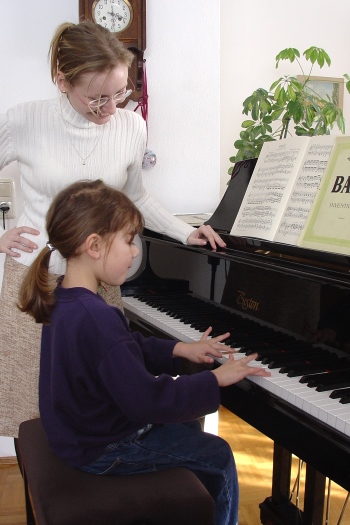 Unlock the Joy of Musical Expression with my Piano Lessons...
...Discover the World of Piano Playing with Me Today!
Not only
Classic
: As a matter of taste pieces of different styles can be learned -
Pop
,
Rock
,
Jazz
, ...everything's possible!

In order to keep the fun in playing piano, we do not just sit at the piano and practise one piece after another. The skills are teached with varied and playful methods.
We will play little games, sing together, paint and invent whole new songs.
To maximize the experience, technology like notebook, audio-interface with multiple studio-quality condenser microphones, high definition APS-C system-camera, iPhone® Pro and latest iPad® Pro is available.
Top quality piano lessons with heart and soul:
The lessons conform quality criterias of the German Tonkuenstlerverband (association of German musicians and music-teachers) and have been
certified
in February 2007.
This award comprises the quality of my own music-pedagogical education (completed university-degree Diplom Musiklehrerin - music-teacher for piano) as well as the piano lessons'
quality criterias
like student-orientation, individual advancement, appropriate classrooms and instruments, appropriate fees and the regular accomplishment of public student-concerts.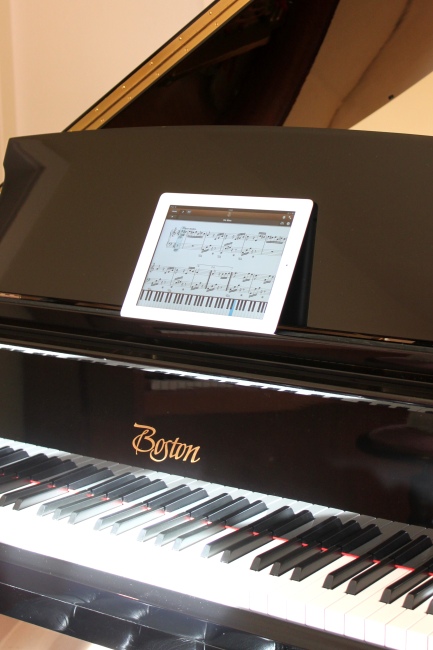 I feel very honored that I received the
"Excellent Tutor Award"
for my pre-competition preparation and piano lessons in July 2018 during the 2nd C&W International Music Competition - a Chinese-German piano workshop and international competition in partnership with the Hochschule für Musik und Theater Munich.
For the lessons at the piano school Markt Bibart high-class instruments are available, like a modern
Boston
grand piano
(made by Steinway & Sons) and since August 2021 a brand new
Yamaha Disklavier
- the world's most advanced reproduction piano.
More details
on this extraordinary instrument as well as the fantastic possibilities for your piano lessons.
During the pandemic and in times of increased infections, I'm using a sophisticated
hygiene concept
to protect my students as much as possible.
For a detailled route please see "
map
".
*** By the way: I offer free sample-lessons so just notify me! ***
Have fun playing the piano!